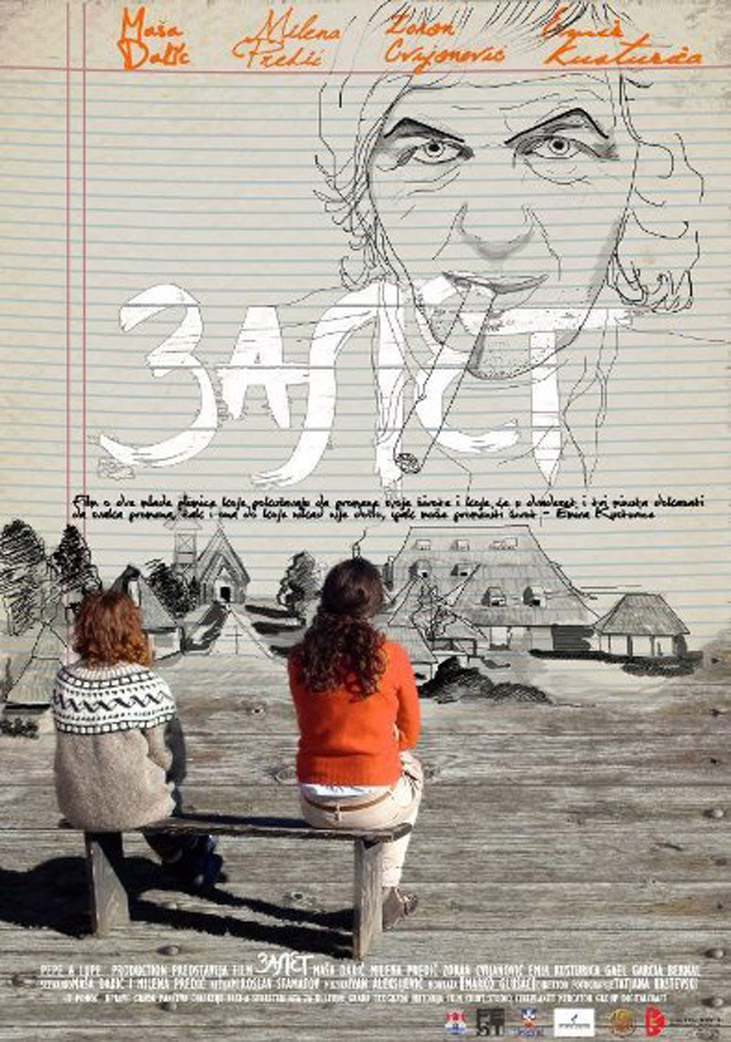 Production Companies: Viktorija Film, Belgrade / Pepe&Lupe Productions, Belgrade

Main Cast: Milena Predić / Marija Dakić / Zoran Cvijanović / Emir Kusturica / Gael Garcia Bernal /

Producers: Marija Dakić / Milena Predić / Marko Jocić

Director: Miroslav Stamatov

Writers: Marija Dakić / Milena Predić /

DoP: Tatjana Krstevski

Production Designer: Sibin Aćimović / Sanja Bulat

Editor: Marko Glušac

Music by: Ivan Aleksijević

Costume Designer: Mina Ilić

Technical Information: Short-Comedy / 23 min / English-Serbian language / 2012.
Masha and Milena (two actresses) want to change something in their lives so much - they even think about changing professions. In sheer lethargy they are planning to go to a film festival organized by Emir Kusturica, famous film director. In a Belgrade restaurant they run into Zoran Cvijanovic, their friend and colleague who happens to be going to the festival himself. In only two January days Milena and Masha will be faced with various challenges, hopes and fears. Two young actresses are, by all means, trying to get the attention of the famous film director (Emir Kusturica), meeting local and world famous stars such as Gael Garcia Bernal along the way only to prove that all dreams can come true. All play themselves.