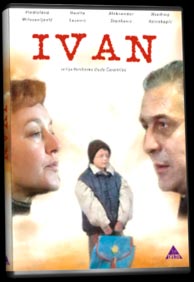 Production Companies: RTS, Belgrade / Viktorija Film, Belgrade

Main Cast: Vladislava Milosavljević / Danilo Lazović / Aleksandar Stanković / Miodrag Krivokapić / Vlasta Velisavljević / Mira Banjac

Producers: Slobodan Jocić / Biljana Maksić / Zoran Milatović

Director: Ratiborka Ćeramilac

Writers: Mirjana Lazić

DoP: Veselko Krčmar

Production Designer: Jasna Dragović

Editor: Jelena Đokić / Dušan Založnik

Music by: Vladimir Barjaktarević / Bora Đorđević

Costume Designer: Mira Čohadžić

Technical Information: TV Film-Drama / 65 min / Serbian language / 1996
This is the story of one seemingly ideal family. However, it all starts to get complicated when doctors at the hospital, after the accident at school, need to do a blood transfusion for Ivan (the son). It is then, that Pavle (the father) finds out that his son has a different blood type then both of his parents...